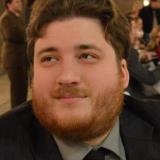 Contact
jwh0011@auburn.edu
Education
PhD in Computer Science and Software Engineering

Auburn University, August, 2016


MS in Software Engineering,

Auburn University, December 2011


BS in Mathematics and Computer Science,

University of Alabama in Huntsville, May 2008
Publications
PhD Dissertation and Program: HHUYS16-0.1.0.0.zip
Hood, J., Hamilton, D., Umphress, D., Yilmaz, L., Sims, J.

Two-Way Trusted, Third-Party Authenticated, Quantum Key Distribution

(presented at SCSS in 2015)
Hood, J., Scott, T., Yu, J., Qin, X., Yilmaz, L., Hamilton, D.

We Didn't Start the Fire: Using Agent-Directed Thermal Modeler to Keep Servers Cool

. Final paper presented at SpringSim. - Download ADTM 1.0.2 (133MB, changelog).